Why you should get started with expanding your lending services
Philippine banks are upbeat on loan demand for the current quarter as post-pandemic optimism takes hold.
Based on recent survey results
, the BSP saw an uptick in demand for all household loans, including mortgages, credit card lines of credit, auto loans, and personal income financing. Consumers feel more secure about taking out these necessary forms of borrowing as conditions in domestic and global markets continue to improve.
Filipinos receiving a loan have increased significantly from
29% in 2017 to 41% in 2019
. This data is not surprising since more Filipinos recognize the need to manage their finances and learn more about the financial services accessible to them.
Common reasons
Filipinos apply for a loan; they are underbanked for educational purposes, medical expenses, setting up a business or investment, home and auto improvements, and debt consolidation.
Thankfully there are helpful processes that increase operational efficiency and maximize profits as well as faster turnaround times and are more reliable and consistent in their results.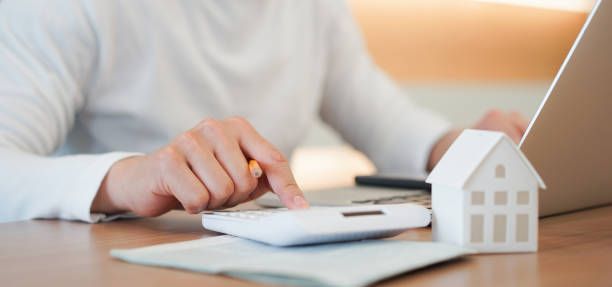 Automated and streamlined processes
Automation and streamlining business processes
are essential to increasing operational efficiency and maximizing profits. Automating manual tasks means less time is spent on administrative duties, increasing the amount of time available for productive activities.
Streamlining processes removes redundancies and helps ensure business operations' smooth operation, yielding maximum output with minimum effort. Automated functions allow for much faster turnaround times, are more reliable and consistent in their results, increase transparency, and create a much higher level of customer service satisfaction. Implementing automated and streamlined processes can tremendously impact profit margins and productivity levels.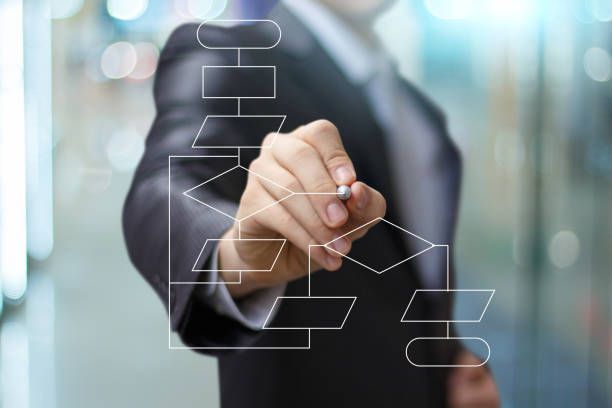 What is an automated loan processing?
An
automated loan processing system
is a software-based solution that uses cutting-edge cloud and online technologies to digitize and automate all stages of the loan cycle. Unlike its predecessor, the automated loan processing system allows for faster processing and eliminates the need for documentation or face-to-face communication.
Automated loan management systems are revolutionizing the way loans are managed. By streamlining processes and improving decision-making accuracy, these revolutionary systems help to increase efficiency and enhance security features, all while providing a 24/7 online assistance system for ultimate convenience. It's no wonder they're quickly becoming integral to the current loan administration!
Advantages of Using Automation and Streamlined Processes
Lending companies receive an incredible number of loan applications each week, yet only a fraction meet their lending criteria. By utilizing automated processing, banks and other lenders can quickly evaluate which applicants best fit these procedures- allowing them to make quick contact with those who qualify before underwriting loans in confidence.
This system enables lenders to
:
Improve the speed and accuracy of loan applications to provide a better user experience.
Increase the number of loan applications processed with existing resources.
Reduce human error while making faster, higher-quality evaluation judgments.
Create predictable, repeatable, and auditable processes to support compliance.
Reduce the time and money spent on paper processes.
Analyze process and loan performance to increase efficiency and profitability over time.
To succeed in the highly competitive auto lending and leasing market, lenders must adopt innovative loan processing systems. Lenders will gain a significant competitive advantage in the current consumer lending market using advanced automated technology.
How Smile API can help your lending business
Smile API
provides user-authorized access to the most recent, comprehensive, and verified employment data. This can make it easier to manage and grow your loan business operations by allowing you to get access to the borrower's data straight from reliable sources.
This is why lenders should try our
product in the developer portal
, so they can better understand the nuances of redundancies without automated and streamlined processes and manage and grow their loan business operations.
Benefits of using Smile API for your lending services
Smile has made discovering and using information from your customers' data sources to share with you much more accessible. These include Estimated Incomes API, Liabilities API, and Account Revoke API.
We've released many updates to our Developer Portal
, the highlight being a CV view of user data alongside the JSON formatted view, making it simpler for developers and risk professionals to quickly identify valuable data points without needing additional development. Additionally, our Data Points Explorer allows developers to conveniently check what data points are available from each source without having to search through documentation or even send test calls - a real-time saver. We've also released Chinese translations of our reference material and Guides for Smile APIs to accommodate our international user base.
How to get started with Smile API
With our
product
, lenders can expand their lending services while making it easier to manage and grow their loan business operations by allowing access to the borrower's data straight from reliable sources. Smile API can help lenders reduce non-performing loans.
Book a demo
with Smile API today!