The Fintech Revolution Summit 2023 brought together fintech leaders, FSI experts, and industry professionals from the Asia Pacific Region to explore trends and investment opportunities in the finance sector. Held on May 24-25 at the New Coast Hotel Manila, this year's event centered on "Unleashing the Power of Fintech" and highlighted the Philippines' potential as Southeast Asia's next fintech hub.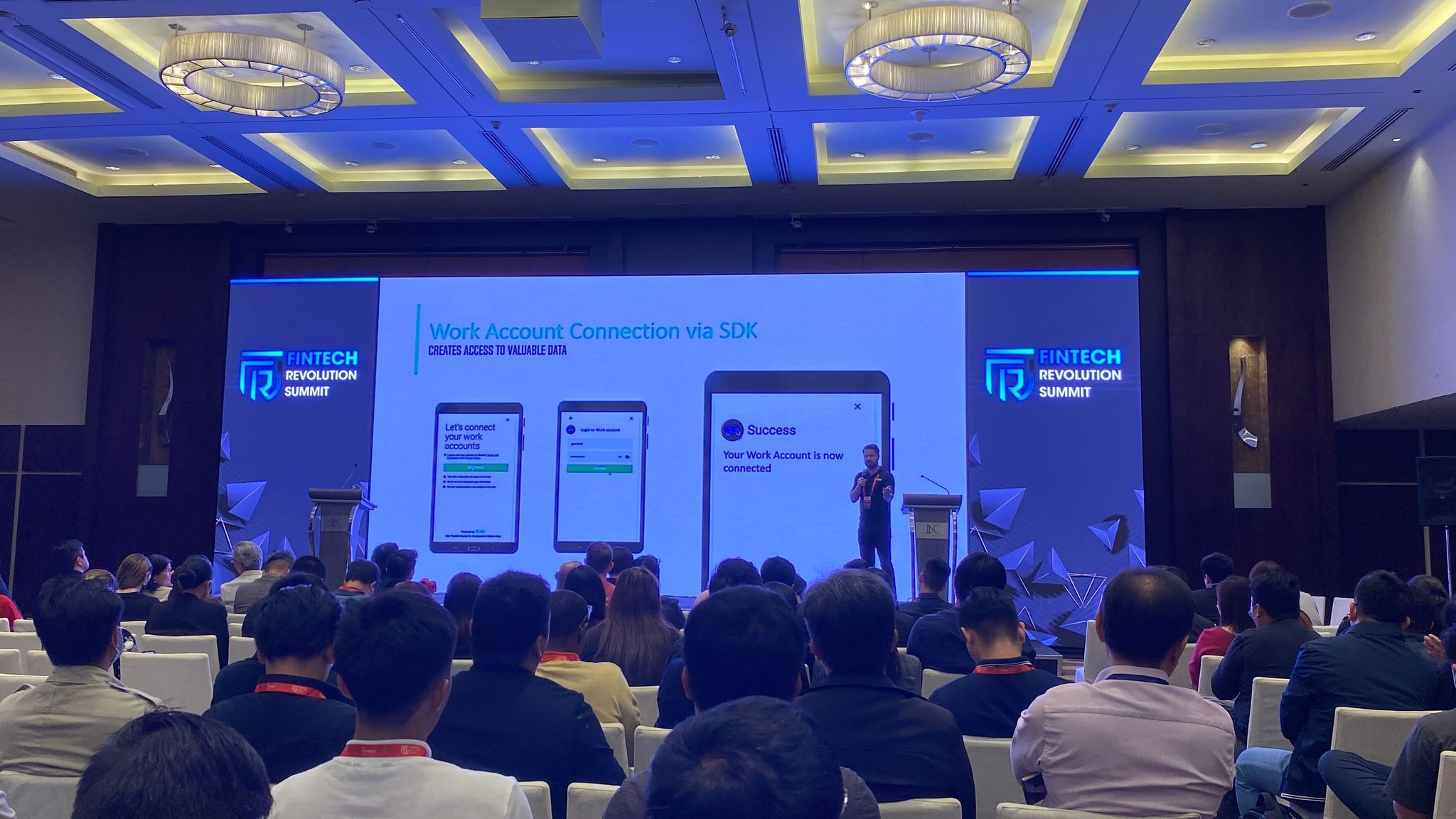 The Smile Technology team was present at the 2-day summit, showcasing our financial technology solution, Smile API. During Smile CEO Jerome Eger's speaking session, he emphasized the importance of reliable employment data for loan underwriting and credit decisions. Unlike traditional credit data sources such as credit scores or manually submitted documents, Smile API provides greater coverage and real-time access to the most recent, comprehensive, and verified user data straight from employment platforms and authoritative sources like government systems. As a result, financial services and fintech companies can now make more informed decisions, increase adoption and conversion rates, reduce costs, and mitigate risks.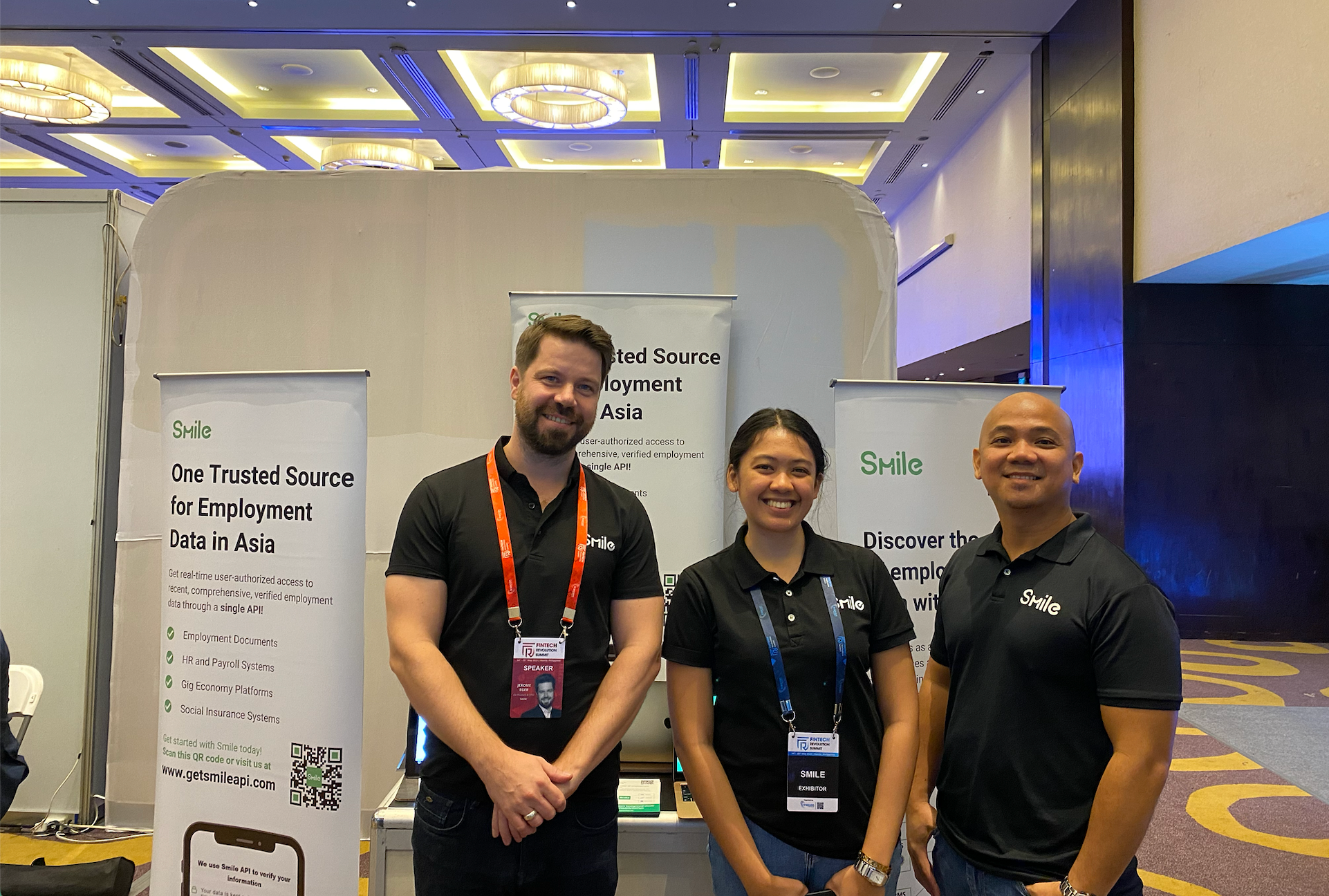 Among the featured Fintech Revolution Summit industry speakers were Lito Villanueva, the Executive Vice President of the Alliance of Digital Finance Associations in the Philippines, and CEOs Albert Tinio of GoTyme Bank and Henry Aguda of UnionDigital, who shared their insights on digital banking and the growing fintech landscape in the country.
The future of loan underwriting and credit decisions
Smile's participation at the summit highlighted the company's commitment to revolutionizing the financial services industry. Our solution acknowledges the fact that there is a lack of centralized data sources for loan underwriting and employment background checks.
By bridging the data gap and enabling faster, more accurate decision-making processes, Smile continues to lead the way in fintech innovation, empowering users with better opportunities and companies with better credit decisions.